You can now customize your silicone ring with a name or initials or message. We can add approx 8 characters to the rings. A few less on small ones and a few more on the larger sizes. If you have any questions about what text we can fit you can message us anytime.
For a limited time our custom silicone rings are avaialble for just $8.88 each!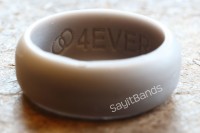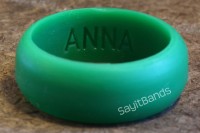 Note that we can only do INSIDE text on the thin blue line and thin red line rings.