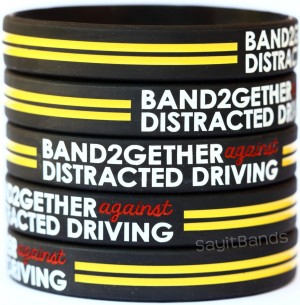 Band Together Against Distracted Driving
These anti-distracted driving wristbands are bold and clear.
The bracelets feature a double yellow line along with their message.
With hundreds of thousands of accidents each year attributed to
distracted drivers this is an important and relavent message to deliver.
Bands are 8 inches (202mm) around.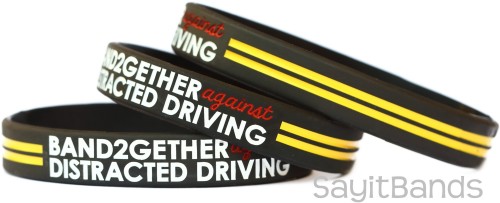 $1.99 each and quantity discounts available